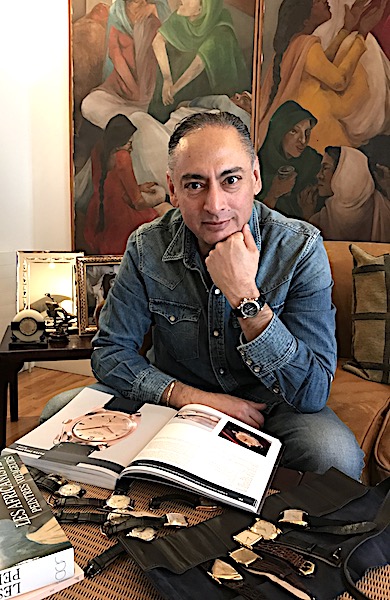 My mind blew away the first time I came across @roni_m_29 Roni Madhvani's Instagram account indeed my first foray in tasteful and unique vintage watches. I've never seen or knew of such watches before and for that I'm forever grateful. Since then we developed a nice friendship and bond founded on our passion for collecting the best period design of fine Swiss vintage wristwatches. I'm elated to have for sale four candies out of his exclusive collection:

-An Audemars Piguet 1950s Disco Volante,
– a platinum carre' 1950s Audemars Piguet ,
-a rare steel and rose gold 1940s Patek Philippe reference 544
–and last but not least a rare oversized Patek Philippe Calatrava reference 2569 from the 1950s.
All details on the collection part of the website!